The Prince And The Pocket- Size Princess Event is an Event that unlocks the Magical Rainforest that can be reached by the Sea Voyage Boat. Like the Tropical Romance Island. It also unlocks special furniture, and places in the Magical Rainforest
like the tropical romance island event, it also unlocks the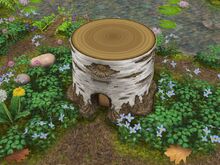 coin flower patch so you can spin for construction coin and flowers.
It also comes with the "The Prince And the Pocket-Size Princess" Quest
Ad blocker interference detected!
Wikia is a free-to-use site that makes money from advertising. We have a modified experience for viewers using ad blockers

Wikia is not accessible if you've made further modifications. Remove the custom ad blocker rule(s) and the page will load as expected.