Figure Skating is a Hobby found in The Snow Park. Your Pre-Teens, Teenagers, and Adults can learn how to figure skate by clicking one of the four ice patches on the Skating Rink. There are four options:
◾Warm Up : 10 Minutes/15 XP
◾Quick Routine  : 1 Hour/150 XP
◾Relaxing Skate : 6 Hours/450 XP
◾Devoted Dance : 12 Hours/900XP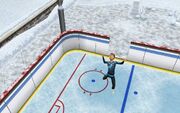 Each will give you the chance of receiving a medal. When you collect all 12 medals, you will unlock the snow mountain.
Ad blocker interference detected!
Wikia is a free-to-use site that makes money from advertising. We have a modified experience for viewers using ad blockers

Wikia is not accessible if you've made further modifications. Remove the custom ad blocker rule(s) and the page will load as expected.