My house is not furnished enough!

This article is a stub. You can help The Sims Freeplay Wiki by expanding it.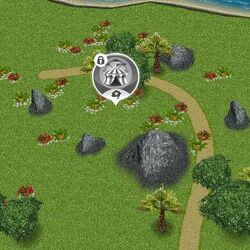 High Top Carnival can be found on the Mysterious Island next to the Barkshire Pet Park and can be built after you have completed Life Dreams and Legacies. You will need 5 Bronze and 2 Silver Entertainer Life Orbs; alternatively, you can build it for 510 LPs.
You can buy 4 rides at the Carnival, using Life Orbs.
The first one is the Carousel, it costs 3 Gold and 1 Platinum Entertainer Life Orb.
The second one is a Jumping Castle, it costs 3 Gold and 1 Platinum Entertainer Life Orb.
Next is the High Striker, which unlocks a new hobby, this costs 2 Silver and 4 Gold Entertainer Life Orbs.
Finally, you can unlock the Ferris Wheel, which costs 3 Gold and 2 Platinum Entertainer Life Orbs.
Ad blocker interference detected!
Wikia is a free-to-use site that makes money from advertising. We have a modified experience for viewers using ad blockers

Wikia is not accessible if you've made further modifications. Remove the custom ad blocker rule(s) and the page will load as expected.