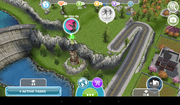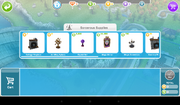 Sorcerous Supplies is the store in front of the dam. There, you can buy magic related items, such as the crystal ball.. After building the tower it'll unlock the Book of Spells quest.
Ad blocker interference detected!
Wikia is a free-to-use site that makes money from advertising. We have a modified experience for viewers using ad blockers

Wikia is not accessible if you've made further modifications. Remove the custom ad blocker rule(s) and the page will load as expected.